Tamil Nadu to have one crore job seekers by 2018
Tamil Nadu to have one crore job seekers by 2018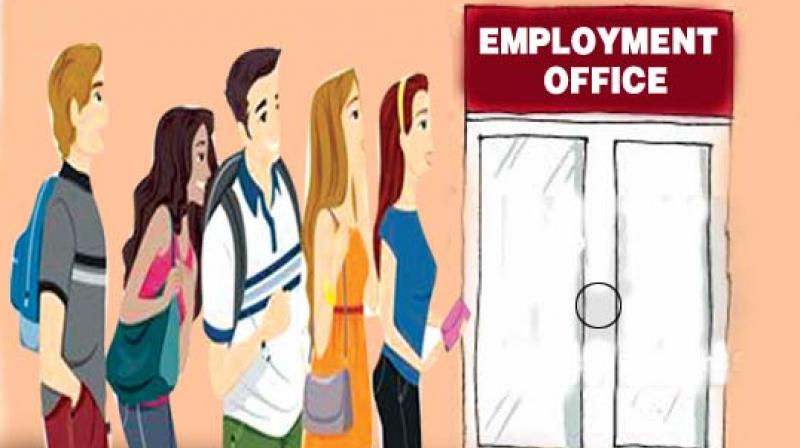 By next year Tamil Nadu will have one crore job seekers registered with the state employment exchange.  As on date, 89 lakh job seekers are awaiting government jobs and by 2018 it will increase by another 15 lakh, highly placed informed sources said, adding that every year the state has been generating a meagre 12,000 to 15,000 direct jobs and one lakh indirect jobs. The irony is that both unemployment and loss of jobs in the private sector are increasing in small and medium-sized industries, confirmed official sources admitting that there are no concrete data available on the subject with the state labour and industries department.
Outsourcing of jobs in government sectors, privatisation of all civic works by local bodies coupled have also robbed youngsters of job opportunities in state government sectors, but the major reason for unemployment is due to the policies of the Central government and technological advancements, sources said. As of March 2017, there were 81,30,025 registrants and the number of registrants within the working age group of 18 to 57 years was 61 lakhs. Of this, the major chunk is below 25 years of age.
According to state official sources during 2016-17, 5, 802 job seekers were absorbed in state government through employment offices and 20,778 job seekers were placed in various private sectors through job fairs by the state government, sources added.
Click Here To Download